For thousands of years, man and nature have always been defeated by one of the animals that is mosquito! But now the weapon to destroy the mosquito is in hand, the question is, is it time to run? Should we kill all the mosquitoes in the world? What if all the mosquitoes suddenly disappeared from your house, home, area and even the whole world in a few days? Because who likes mosquitoes? What else is second to annoying insects in our daily lives? Mosquitoes are disgusting. They bite, spread disease, suck blood, and more. Did you know that mosquitoes are boring, stupid, mindless insects? Of course, you know. But did you know that among all the living things on Earth, only mosquitoes cause more diseases and more people die every year than any other living thing? Malaria, dengue, Zika virus, etc. are spread through mosquitoes. Mosquitoes are currently the deadliest animals on earth. What if we could destroy all the mosquitoes in the world? We have tried many things to kill or keep them away, none of which worked successfully. But now, maybe we have a weapon that will actually work. But the question is, should we use it or not, why don't we kill all the mosquitoes?
Humans are a species that excels at destroying other species in the history of the world. Therefore, we should not have any regrets about eradicating a terrible insect like a mosquito, right? The answer is actually both yes and no.
Mosquitoes have been alive here since long before humans came to this earth, they have not disappeared with time. Thousands of predatory insects or environmental disasters – mosquitoes have overcome everything. So what if mosquitoes suddenly disappear from nature? Many scientists think that nothing will happen, that species are constantly going extinct in our ecosystems, and that the whole system can adapt itself. Some scientists express a different opinion. We don't know exactly what will happen, or it's not easy to determine, especially in the case of mosquitoes. Of course, it goes without saying that the coil manufacturing companies, if not anyone else, will suffer a lot.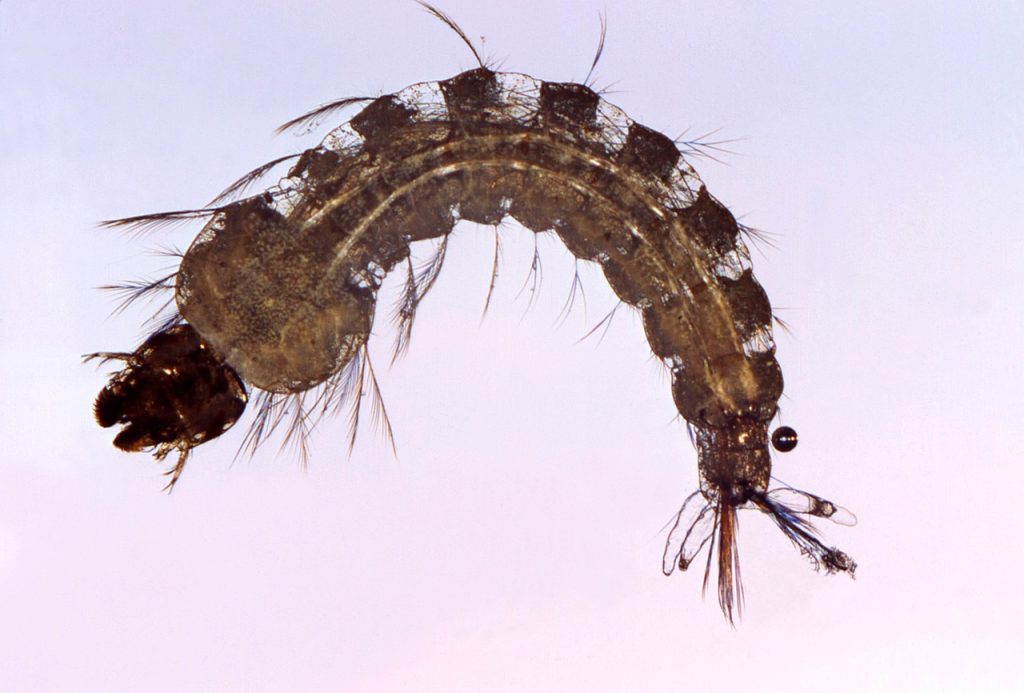 Suppose we want to destroy the entire mosquito species. So how will the world's last mosquito generation be born? Let's start the story like this – After 3 days of egg laying mosquito larvae will be born. These larvae will spend their early life in an enclosure where they will remain for about 1 week. If it is a male it will move to various plants or flowers and die within 1 week of reaching its end of life, if it is a female it will have about 1 month to survive by sucking the blood of nearby vertebrates. But either way, in just a few weeks the last generation of mosquitoes will die and the entire mosquito species will disappear from the face of the earth. Soon the mystery of the countless diseases spreading or causing death among vertebrates and the extinction of mosquitoes will disappear.
How? Hidden deep in the last mosquito's genetic code is a gene that causes the mosquito to become sterile, or unable to reproduce. This genetic lethal gene will be implanted into the mosquito species only a few years before its extinction, with only a very small fraction of the entire mosquito species carrying the gene at first.
The first of the last generation of these mosquitoes were not bred in closed ponds or filth, but were developed in a laboratory, created by scientists in one of their test boxes or on slides. Each one looks just like any other natural member of their species, but each one carries a very special gene so deadly and treacherous that in just a few dozen generations the entire mosquito race will be wiped off the face of the earth.
Why will this happen? Because among the thousands of mosquito vertebrate prey, one particular species, which is the most sophisticated and innovative of all vertebrates, becomes especially enraged by this behavior of the mosquito and constantly tries to repel the mosquito. That species is man. And humans have plenty of good reasons to exterminate entire mosquito populations.
Mosquitoes cause about 100,000 deaths annually by spreading diseases, making them the world's deadliest killer.
Since time immemorial, we have adopted countless methods to avoid mosquitoes. Grand-scale application of chemicals, insecticides, fumes, mosquito coils, aerosol sprays, etc., which are harmful to mosquitoes as well as to our human body. Destroyed mosquito habitats, cleaned entire areas and even used other natural animals to control mosquitoes. But nothing can ever completely eliminate or eradicate mosquitoes. But with the advancement of science, we may now have the weapon with which we can eradicate entire species of mosquitoes.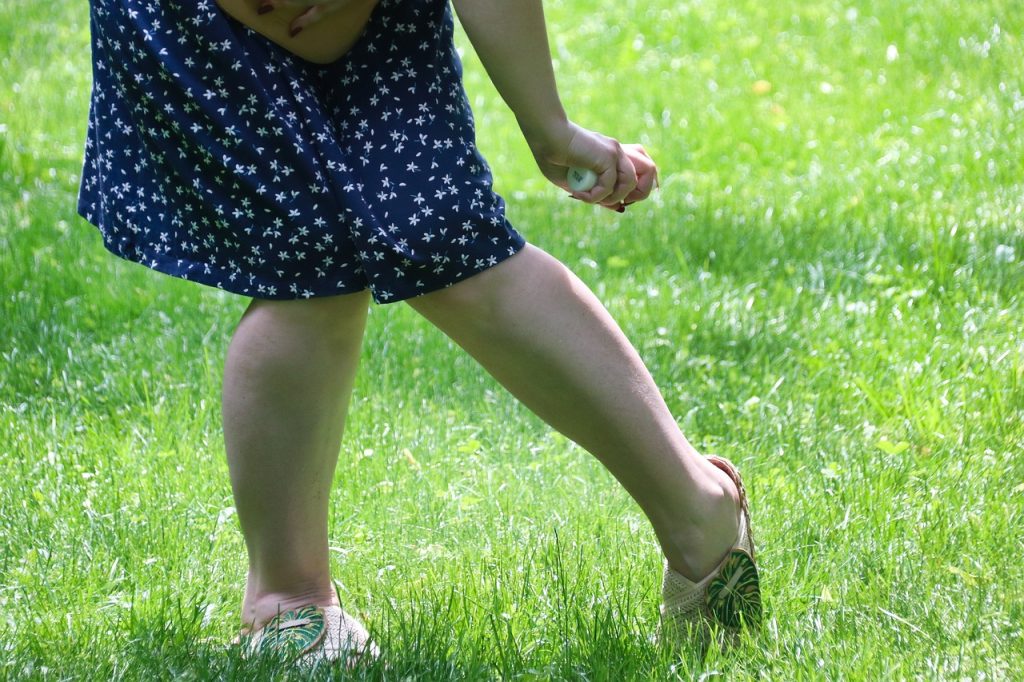 The name of this technology is CRISPR (Clustered Regularly Interspaced Short Palindromic Repeats). It is a special gene editing technique through which changes can be made in DNA very precisely and precisely. The first research on this technology began in the nineties, but in the past few years, it has become more common and a topic of research. With this technology, we can remove from the DNA as necessary genes for unexpected characteristics or other harmful genes, which may have caused a disease in the past. Another great advantage of this technology is that, instead of just removing genes, we can implant specially modified genes into the DNA, allowing us to change any species we want. In the near future, we will be able to completely eradicate the diseases that have been killing humans since the beginning of time using this technology. But that will only work if a gene is the root cause of the disease. In the case of mosquitoes, the reverse is the case. Mosquitoes transmit disease through bites, not through any specific gene. This technology is not very useful for mosquitoes. So why has Crisper talked about it for so long? Because instead of eliminating the gene that causes the disease, we can completely eliminate the species that causes the disease, which is the mosquito. The technique that can be used in this case is called gene drive. So let's see how Gene Drive works with Crisper.
The CRISPR technique involves implanting a gene into a mosquito that reduces its ability to survive, in which case the gene reduces or destroys the mosquito's ability to reproduce. Now, since male and female mosquitoes share only 50% of their genome with the next generation, any mosquito implanted with this gene has a 50% chance of passing it on to the next generation. That means there is a 50% chance of the crisper not working. Here comes the gene drive technique. Gene drive increases this genome share rate with each generation of mosquitoes, from 50% to 51% in most cases. Because even if one gene effect causes a mosquito to lose its ability to reproduce, the gene drive increases the probability that the sterility gene will be passed on to the next generation, and this probability gradually increases until the sterility gene spreads to all mosquitoes. That is, the presence of this sterility gene increases in subsequent members with each successful reproduction until all members of the entire species are affected by the gene. And when that happens, no more mosquitoes will be able to reproduce. And naturally, if a species is deprived of its ability to reproduce, the extinction of that species is guaranteed.
We can use this technology for mosquitoes. And since mosquitoes go through about 12 generations each year, the gene can quickly spread throughout the species. Gradually, all the mosquitoes on earth will become sterile, and within a few years the deadliest insect will be completely extinct.
Now the thing is that no one has ever applied this technology like this. But that doesn't mean scientists aren't trying. As a proof-of-concept, a team of two scientists used a gene drive to successfully change the body color of a species of fruit fly to yellow.
Research on this particular mosquito is being carried out in the labs of Imperial College London, with many other research institutes working on the same objective. Although it may not be wrong to say that such genetically modified mosquitoes are already made in a laboratory, the question is whether we will release them to the outside world intentionally or inadvertently.
There are currently about 3,000 species of mosquitoes in the world, of which only 200-300 species bite humans. So the problem now is that we don't actually need to eradicate entire mosquito species, we know which species carry disease. Many scientists are researching these species to either kill them or kill the germs inside them so that they don't spread disease if they bite. CRISPR and gene drive technology are being used in these studies.
An example is the Aedes mosquito. One class of Aedes mosquito is the Aedes aegypti mosquito responsible for the transmission of yellow fever, dengue, chikungunya, and Zika viruses. Aedes aegypti is not a common pest, it is currently one of the most important pests in medical science, as scientists conduct the most experiments with this species. A lot of research suggests that we don't need to eradicate all mosquitoes, instead, we can genetically modify them. In 2015, a British company called Oxitec developed male Aedes aegypti mosquitoes implanted with a self-limiting gene. This gene inhibits the normal functioning of mosquito cells. When these genetically modified mosquitoes hatch and mate with female mosquitoes, their abnormal genes are passed on to the next generation. Because of this gene, they do not develop fully and die prematurely.
Similarly, a group of scientists in California implanted a modified gene into a species of Anopheles mosquito that caused the mosquito to kill the malaria parasite inside itself before biting humans. Up to 99% of these parasite-killing genes are passed on to the next generation of mosquitoes. That means that the entire Anopheles species will gradually become incapable of carrying the malaria parasite and thus stop spreading malaria. Scientists believe the technology could be used in other mosquito species as well.
Another group of scientists is playing with fire against fire. It means that just as mosquitoes spread disease among us, they want to spread disease among mosquitoes so that they can no longer spread disease among us. In this case, bacteria are being used to fight the virus. In this method, Aedes aegypti mosquitoes are intentionally infected with bacteria called Wolbachia. Wolbachia bacteria appear to prevent other disease viruses from developing inside mosquitoes. That means even if the mosquito bites someone with dengue, the dengue virus cannot survive inside the mosquito because of this bacteria and even if that mosquito bites someone else, the dengue virus will not spread. But the problem here is that viruses mutate very quickly and thus a virus can develop resistance against the Wolbachia bacteria, which will increase the virulence of that virus. As a solution, the scientists decided to superinfect the mosquito, meaning that more than one bacterium would be implanted into the mosquito at a time so that the virus inside would not become immune. In this way we will continue to attack the mosquitoes and the mosquitoes will not be able to attack us.
Advanced technologies like Crisper and Gene Drive are not limited to mosquitoes. Any species that can reproduce rapidly is suitable for gene drive technology. For example, bloodsucking bats could be the target of this gene drive to protect against the spread of rabies. In 2017, the New Zealand government announced that they would be focusing on the use of gene drive technology to remove 8 exotic mammal species from their island. Species such as rats, badgers, and possums are not native to New Zealand but are inadvertently introduced during shipping or migration. By changing the ecosystem, they are now a serious threat to many species of animals native to New Zealand, for which many species are now on the verge of extinction. By the year 2050, gene drive techniques will greatly reduce the spread of these species or remove them from the islands entirely.
But mosquitoes are not exotic species. Despite causing countless deaths, mosquitoes are important to our ecosystem. Male mosquitoes help pollinate flowers and we can't just eliminate deadly female mosquitoes without male mosquitoes. But even if mosquitoes are not in nature, it is difficult to calculate what will actually happen or how our ecosystem will change. Perhaps some other animal will fill the mosquito's niche, which has been the case in nature since the beginning of creation. In this case, it may also be that the mosquito's habitat may be filled by a more lethal animal. If the gene drive is transferred beyond the native species to other species, other species may unexpectedly become extinct. Or if a natural mutation could reduce the effect of a gene drive, making mosquitoes more resistant to such genes, our normal mosquito repellants might no longer work. Or none of this will actually happen, we will be able to eradicate the mosquitoes beautifully. Scientists are still trying to find out exactly what will happen.
The name of the mosquito that spreads malaria is Anopheles, which literally means useless in Greek. But the true natural contribution of any native species to our ecosystem, no matter how deadly or near-extinct like mosquitoes, is difficult to quantify. We have no regrets over the loss of smallpox, no one laments the eradication of guinea worm (Dracunculiasis). So now the question is should we really feel guilty if we completely wipe out the deadliest and deadliest organism on earth?
Extinction is a natural and normal process. More than 90 percent of the organisms that have appeared on Earth since the beginning of time have become extinct, and all the remaining organisms will eventually become extinct. And all of them have not happened or will happen only due to natural causes. In the case of mosquitoes, this certainly wouldn't be the first time humans have caused a species to become extinct. Hundreds of species including the dodo, the passenger pigeon, the Tasmanian tiger, etc. have disappeared from the face of the earth because of us, because of humans. We are currently living through one of the worst extinctions in the history of the world, witnessing the disappearance of one species or another. Over-hunting, destruction of animal habitats for their own ecology, loss of ecosystem balance, climate change, environmental pollution, and all our other unconscious or aggressive lifestyles are contributing to this extinction. Maybe we didn't want anyone like this on purpose or these extinctions were our fault. But this is the first time in history that we are going to prepare for the extinction of a species on our own initiative, and it will not be our mistake, it will be our decision. For the first time, one species is going to decide the extinction of another species. Perhaps no one would feel guilty if we moved towards eradicating the deadliest insect, the mosquito. Extinction of species has been occurring since the beginning, with one species replacing another species, or changing ecosystems in a way that favors the remaining species. Hopefully the same will happen with mosquitoes.
A detailed discussion of Crispr and GenDrive would require more time and writing. All information about this technology can be found online. I did not discuss these two technologies in detail to keep mosquitoes at the center of the discussion.
So it looks like we may soon have a permanent solution to save ourselves from this species of dangerous mosquito. Even if the mosquito bite does not spread the disease, the bite will itch. What is your opinion? If we really have the gene drive to eradicate mosquitoes, should we exterminate mosquito species? Or should we adopt another path?