German railways and British energy companies are jointly conducting experiments to become self-sufficient in energy. In this way, they can generate 0.01 MW of electricity from every kilometer of the railway line. There are 33 thousand 422 kilometers of railway lines in Germany. Which stands at a total of 66 thousand 844 kilometers in two-way. If we assume 66 thousand, then the amount of electricity produced is 660 MW.
The total electricity demand in Germany is 286 GW. In 2019, they have created the full capacity. That means they are completely self-sufficient in terms of electricity. But despite that, why are they looking for such an alternative? The answer is simple. Fuels should not only be self-sufficient but also sustainable. It is possible only with renewable energy. The sources of which are – sun, wind, and river flow. The best of which is – Sunlight or Solar Energy. Germany will be able to generate 660 megawatts of electricity from solar energy using only their railway lines.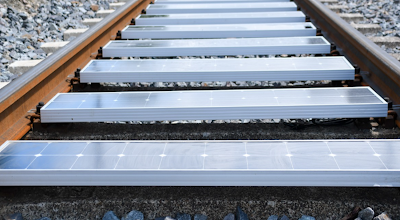 Their multi-faceted initiative will change their concept of electricity production! However, in this initiative, not only Germany, many countries are now undertaking the project of meeting the energy demand through solar energy. Our neighboring country India has about 40 solar power plants, from which they are generating about 10 MW of electricity. The world's largest solar power plant called Bhadla Power Plant is being set up in Rajasthan, India, which is capable of generating about 2.25 GW of electricity. Where India's electricity demand is 1158 GW.
Written
Jeion Ahmed